Stewards of Christ's Mysteries: Christ Yesterday, Today, and Forever
Our parish is embarking on a journey of renewal. Many structures within our parish need replacing and we are taking this opportunity to progress towards making the sacred space a more suitable space where Heaven meets Earth. We have commissioned a committee of parishioners back in 2022 to begin this journey and this page will document the great work they are doing. You can also sign up for monthly updates on the renovations in the form below and we have also started creating educational videos to explain the various aspects being considered. Of course, all parishioners voices are to be heard in this, please send any feedback you have regarding the renovations to this email address.
Thank you for joining us on this journey. If you wish to donate your time, our monthly newsletter will inform you of when we are ready for more volunteers. If you wish to financially support this work, please see our Donate page.
---
Preliminary Concept – Nov 2022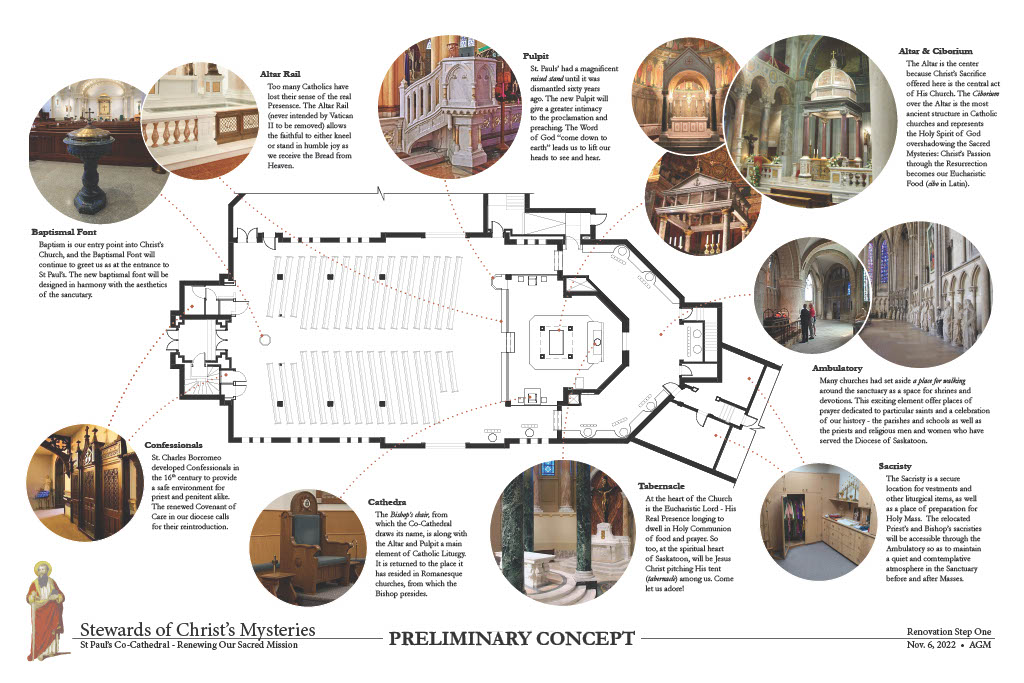 *Clicking on the image above will load a high quality PDF file.
---