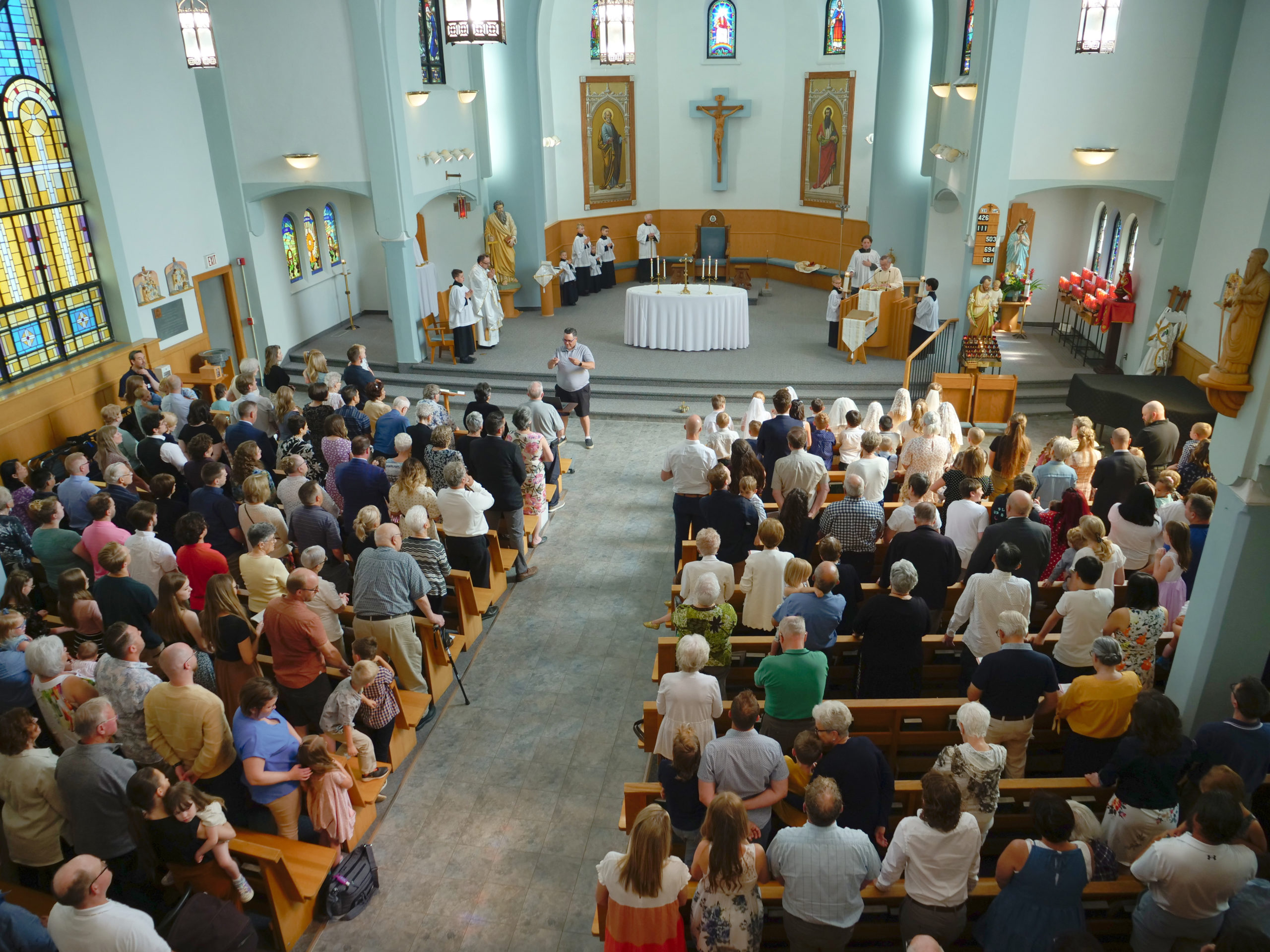 St. Paul's Co-Cathedral
The spiritual heart of Saskatoon for over 100 years!
+ Wednesday Adoration: 1:00pm – 5:00pm
* please note, if you attend the Vigil Masses on December 24 or December 31, they do not fulfill your Sunday obligation for that day.
St. Paul's Co-Cathedral is the mother church of the Roman Catholic Diocese of Saskatoon, SK. In recent time it has grown to become a young and fervent community looking to rekindle traditional Catholicism in light of recent Ecumenical Councils by making this parish the focal point of their lives.
We are an icon of the Church Catholic – every continent, every age, and every stage shines in the faces of this People of God. There is a strong core of parishioners who have continued to welcome new immigrants, build relationships with the residents of the downtown, and reach out in service to the city core. These are our precious elders. We are anchored in daily the worship of God in Holy Mass, the celebration of God's mercy in Reconciliation, in being a centre for prayer, and in living as a community of care.
All are welcome to this holy place of prayer and faith in God. No pretenses here – this is a community that strives- with the heart of our Patron, Paul of Tarsus, Saint of the Inner City – "to please everyone in everything we do, not seeking our own advantage, but that of many, so that they may be saved" (1 Cor. 10:33). We look forward to you journeying with us as we all humbly approach Christ Jesus through His most Holy Sacrifice on the altar and are impelled to bring His Love into our families, our city, and our world.
Fr. Stefano Penna – Rector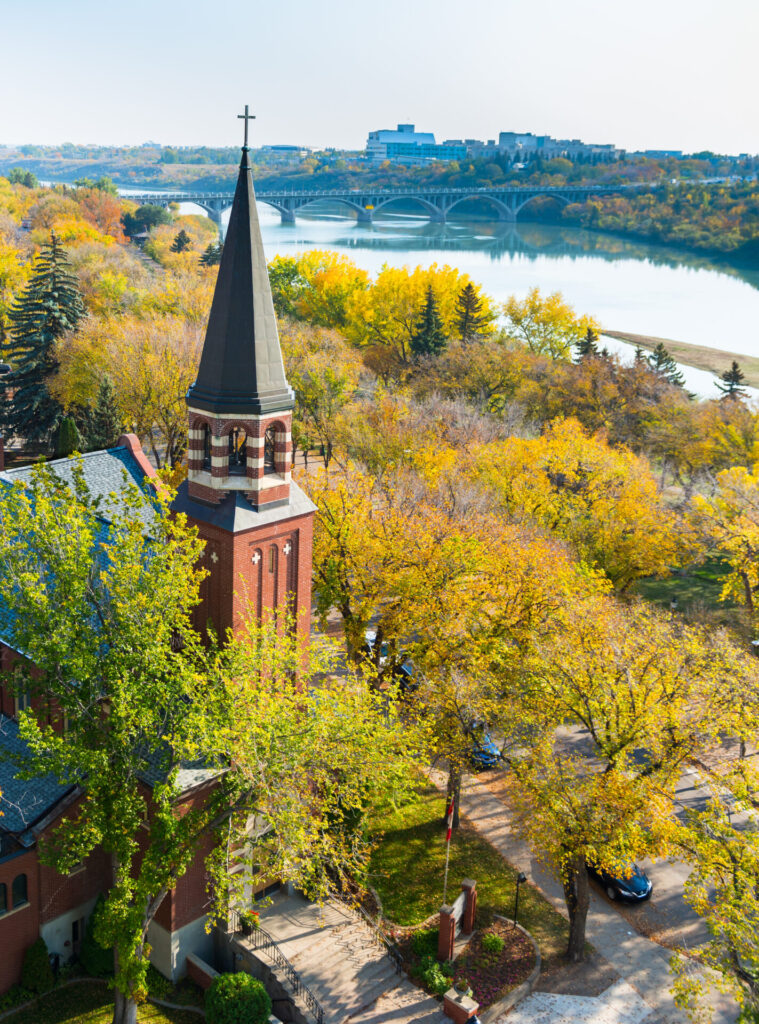 Renovations
Our Sanctuary is in need of structural repair and we need your support. Come be a part of fixing the space and help to beautify it. We hope to enrich our offering to God the Father in the Holy Sacrifice of the Mass through this project.
---
Thanks be to God! With Bishop Mark granting Approval in Principle to move ahead, the Renovation Committee will be hosting an in person information session…
---
St. Paul's was the first Catholic parish in Saskatoon, indeed, in the entire diocese. Since the 1880s, when the first Catholic settlers arrived in Saskatoon, Mass was celebrated by visiting Oblate priests in local Catholic's houses…
---
Our ability to support those in our community with the Sacraments given to us by Jesus Christ, as well as through the Spiritual & Corporal Works of Mercy requires your financial support. Please click below to donate…