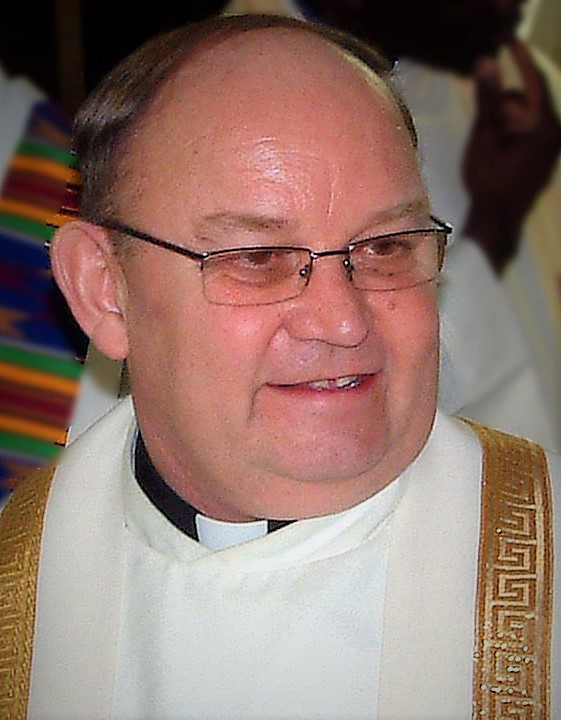 Last week during the Triduum, our former pastor, Fr. Donald Francis Hamel, was called home to the Father. How Fr. Don loved the Triduum. How Fr. Don lived the Triduum. He gave himself to being the vessel of Divine Mercy as a priest – gave his body on the Cross of service and lived this service with an irrepressible desire to bring joy to others. He was a gentle man who really cared about people and who poured out his life generously. To meet Fr. Don was to taste Divine Mercy. Washed in the Blood of the Lamb may be one with all those clothed in white before the Mercy Seat of God.
Fr. Don was my first pastor after my ordination. It was a blessing to have such a marvelous witness to priesthood in those early days. Even when I was making him crazy, his was always a smile. Once, I slept through an attempted break-in into his bedroom which resulted in police scouring over the who building. Fr. Don smiled and commented how blessed he was to have an associate pastor who could sleep through both his homilies and murders attempted on him. We laughed and laughed. From then on I have slept with the door slightly open.
The door of Heaven opens with the empty tomb and the Lord Jesus awaits his priest, Don Hamel.
We implore your kindness, O God, for Fr. Don Hamel, your servant and Priest, that, as you made him a steward of your mysteries on earth, so you may bring him to be nourished by their truth and reality as unveiled in heaven. Through Christ our Lord. AMEN.